There are many factors to consider when choosing a hair cutting machine.
For example, the cord should be thick and at least eight feet long. The motor should be powerful and extremely quiet. The machine should also have a vacuum system and a guard system to keep hair out of the machine. The Wahl model has all of these features.
Cordless Magic Clip
The cordless Magic Clip is an excellent hair cutting machine for anyone who wants to be able to cut a variety of hair types. It has a strong motor that makes it an ideal choice for multi-cultural haircuts. Its unique Stagger-Tooth Crunch Blade helps feed hair faster and improves blending. This blade features 13-bevel teeth and alternates between short and long teeth for a natural and seamless blend. In addition, the cordless Magic Clip features a zero-gap blade to produce skin-tight fades.
The cordless Magic Clip is available in black and gold. It is a great machine for the price and has been one of our favorites for years. It is also available with a corded version, which has some unique advantages over cordless models. If you prefer to use a corded model, it has the option of plugging in an eight-foot cord. This way, you can always be sure that your machine is always running at 100% power.
Vacuum system
One of the most important components of a hair cutting machine is a vacuum system. This vacuum system collects hair clippings as they are removed from the cutting blade. Some systems use a hose that is attached to the machine, while others use a special attachment. In either case, the hose must have sufficient suction power to cut hair. Vacuum systems are available in different sizes, so a user may choose to buy one that matches their needs.
Another important feature of a vacuum system is that it can be used on all types of hair. This means that people of all ages can use these machines. They can even be used on people with sensitive skin. Additionally, these systems are ideal for cutting hair of different lengths. Some models, such as the Robocut, can cut hair from a quarter inch to twenty-four inches. Others, like the Flowbee, can cut hair up to six inches.
Hair chamber
The hair chamber on a hair cutting machine is the space where the cutting blades and hair enter and exit. This chamber is designed to minimize noise while cutting hair and is made of stainless steel. Its wide blades allow for quick, efficient hair cutting. The cutting chamber also features a hair-line indentation on the edge of the blades, which aids in improving the cutting action.
Guards
There are several reasons to use hair cutting machine guards. For example, a median fade can be created by using the #1(1/8) guard. This will give your client the appearance of a median fade, while using the next guard size up will leave your client with a slightly longer hairstyle.
When using a clipper, a hair cutting machine guard is essential to protect the user.
If the guard is not properly attached, it can pop off while cutting. Because of this, it is important to manage the guard correctly. Generally, guards are considered crutches for those who are just starting out cutting hair.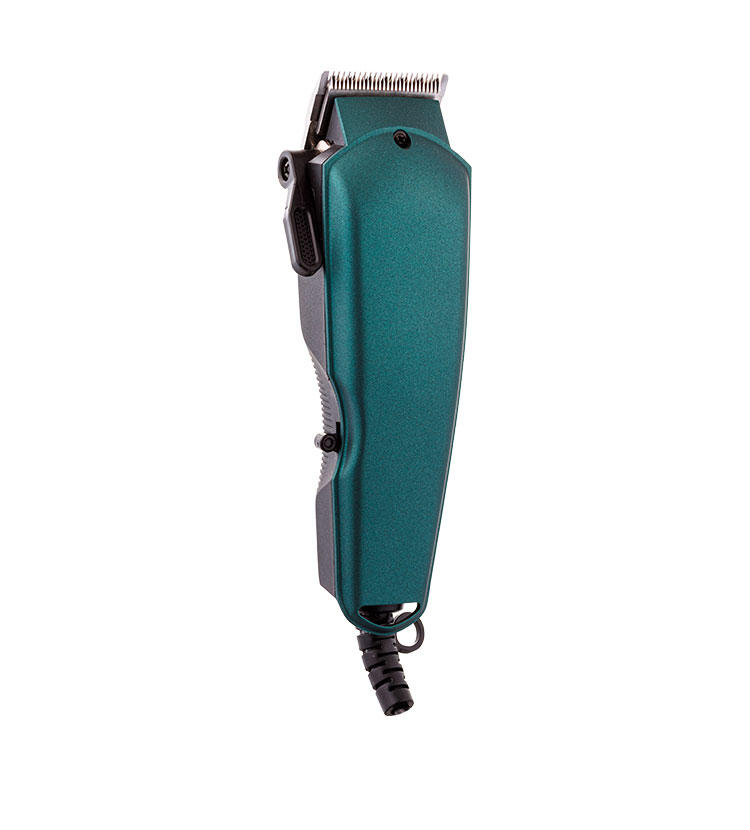 RFC-198
High-quality Stainless-steel blade
Power supply: 230V 50Hz or 120V 60Hz
4 guide combs (3,6,912mm)
Accessories: 4*guide combs, 1*clean brush,1 *scissor,1*comb,1*oil
Hanging loop