When shopping for a vacuum cleaner, you have many options.
The tools vary, depending on the type. Some of these tools are essential, and some are only useful for specific purposes. Depending on the type of floor, some vacuum cleaners can even sense the type of flooring and adjust their power accordingly, saving you time and energy. Here are three models that will make cleaning a breeze. Weighed against each other, they all scored well in our tests.
Wet vacuum cleaners, or wet/dry vacuums, are specialized versions of cylinder/drum models that can clean wet spills. These vacuum cleaners work indoors or outdoors and can accommodate both dry and wet debris. Wet/dry vacuum cleaners often come with a detachable blower and exhaust port. Some even have a reverse airflow feature to clear a clogged hose. Wet/dry vacuum cleaners can also blow dust into corners.
There are many different types of vacuum cleaners available. Most work by creating a negative air pressure to trap dirt and debris. In addition, they clean exhaust air to eliminate dust particles. Most vacuums can be recharged using batteries. A vacuum cleaner may be battery-powered or manually operated. No matter which one you choose, there's a type for your specific needs. If you want a more powerful machine, go for a rotary or an upright vacuum.
An industrial vacuum cleaner, on the other hand, is able to clean wet and dry materials. Some have two air filters, one for wet and one for dry material. The main difference between these two filters is the material that's filtered. Some use water filters to keep dust in the water, while others use activated charcoal filters to get rid of odors. Some of these types of vacuum cleaners even have a cyclonic separation principle, which means that the vacuum works to remove large particles of dust and small particles of other materials.
A canister vacuum is bulkier than an upright,
and the hose and wand configurations are more complicated. However, it does have the benefit of improved performance and is more convenient for carpet and bare floors. They also pick up pet hair and do a better job than uprights do. Unlike upright vacuums, canisters do not have a need to empty their dirt chambers often. Lastly, a canister vacuum can be used on stairs or in tight spaces.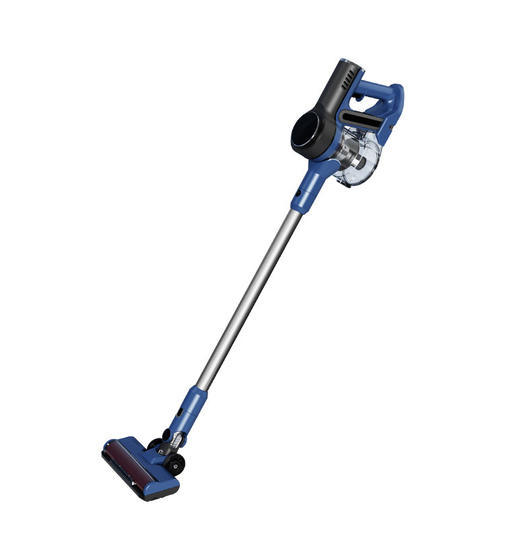 BY-V701
● 4-in-1 vacuum cleaner with 2-in-1 crevice brush
● Electric tube, Long tube and two combination tube are optional
● powerful and efficient suction ,200W brushless motor  
● Super battery life, 2200mAh lithium battery, working time up to 30 minutes
●Detachable battery,  two charging methods for your choosing
●Soft rolling brush, soft and does not hurt the floor, strong catch ground dust
●Front air outlet design, give you cleaner air, eliminate air odor to human body harm and secondary pollution
DESCRIPTION
| | |
| --- | --- |
| Input | 1 00-240V, 50/60HZ |
| Output | 29V,0.5A switch power |
| Battery | 25.9V,2200mAh Lithium battery |
| Charging time | 4.5 Hours |
| Working time | Up to 30 mins in Eco Mode |
| Motor | 200W Brushless motor |
| Function | Dry |
| Application | Car, house |
| Filter System | HEPA + metal mesh |
| Dust Capacity | 0.7L |