There are several different types of vacuum cleaners.
There are Upright, Wet/dry, Robotic, and Cyclone vacuums. Each type of vacuum cleaner has different features and benefits. Before buying a vacuum cleaner, make sure you know what kind of floor it can clean and how much space it can clean.
Upright vacuum
Upright vacuum cleaners are modern twists on traditional vacuum cleaners. They are lightweight, convenient, and powerful, making them an excellent choice for homes with kids and pets. Some models even have specialty tools to clean areas that are hard to reach. Here are some things to keep in mind when choosing an upright vacuum cleaner.
Weight - Upright vacuum cleaners typically weigh about 20 pounds. That makes them a good option for larger rooms, as their weight is less noticeable during use. However, if you have concerns about the weight, you may want to choose a cordless stick vacuum instead. They are also easier to maneuver, which can be an advantage if you have a hard time reaching corners.
Performance - Upright vacuums usually last eight years or more. However, excessive use or poor maintenance can shorten their lifespan. To ensure long-term performance, you should regularly clean the unit. Many upright vacuums have warranties to cover defects.
Wet/dry vacuum
A wet/dry vacuum cleaner is an invaluable tool in any home or shop. Commonly referred to as a shop vac, this machine is perfect for any job and offers a range of features that make it a versatile tool. A wet/dry vacuum has a unique design that makes it useful in many environments.
A wet/dry vacuum has a large tank capacity, which is perfect for large cleaning projects. Moreover, these vacs can also be used in flooded conditions without having to empty them often. Some wet/dry vacuums have tanks as large as 100 liters. To choose the right wet/dry vacuum, you need to decide on the size, weight, and power you want, as these factors will impact your cleaning needs.
A wet/dry vacuum has the advantage of being able to clean a wide variety of surfaces, including floors, windows, and walls. It can also unclog drains and remove cold ashes from fireplaces. Depending on the model, it can also be used to clear leaves and snow. Furthermore, it can clean up spilled paint and bathroom splashes.
Robotic vacuum
A robotic vacuum cleaner is a robot designed to clean floors. The robot is equipped with sensors, programmable controllers, robotic drives, and a floor cleaning system. It also has a cleaning routine that the user can set. 
It is wireless and can be programmed to clean while you're away. You can also set it to clean while you're at work. This way, you can leave your house and know that the robot is working. The robotic cleaner can even clean your virtual wall partitions. A robotic vacuum cleaner is programmable and can cover a large area if it has enough time.
The body of the robotic vacuum is made of a circular foam board.
The vacuum has a rotating brush that cleans carpet. It is powered by two stepper motors arranged along the central axis. These motors help the robot move around the room. It also has the ability to spin in place. A free-spinning chair wheel is located at the rear of the robot to maintain its balance.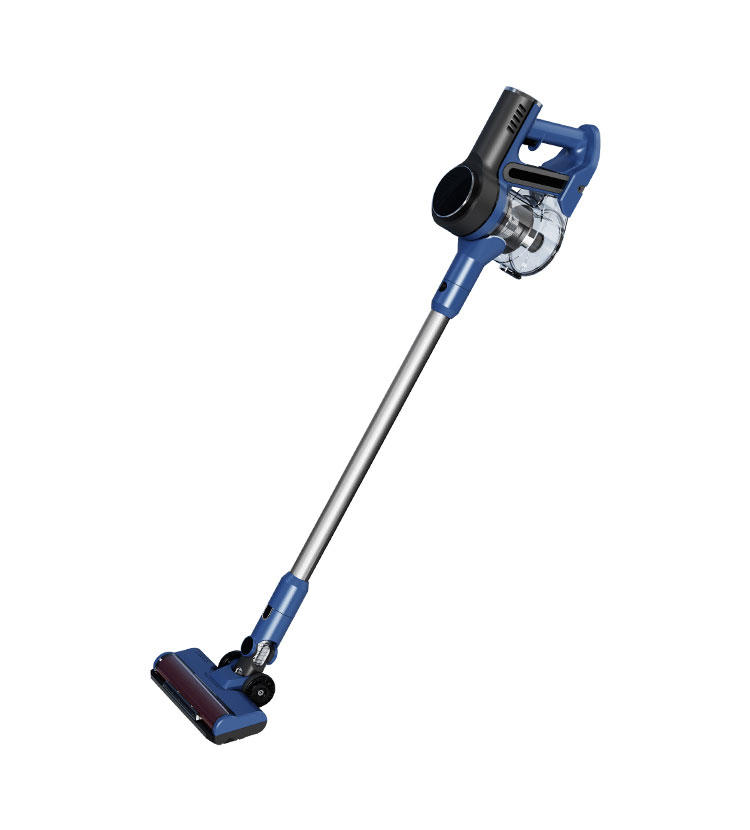 | | |
| --- | --- |
| Input | 1 00-240V, 50/60HZ |
| Output | 29V,0.5A switch power |
| Battery | 25.9V,2200mAh Lithium battery |
| Charging time | 4.5 Hours |
| Working time | Up to 30 mins in Eco Mode |
| Motor | 200W Brushless motor |
| Function | Dry |
| Application | Car, house |
| Filter System | HEPA + metal mesh |
| Dust Capacity | 0.7L |