Hair cutters are an excellent alternative to using scissors to cut your hair. They are used to clip long or short hair. Some are also used to shave or detail facial or body hair.The blades of hair clippers are made of steel. While they do not cut as close as a shaver, they can get the job done quickly. These clippers are especially popular among barbers. There are several models to choose from. Each is different, and the best one for you depends on your specific needs.
Trimmer Hair Cutters are designed for cutting shorter hair.
They work similarly to a shaver, but they are more lenient and less aggressive. If you want to shave your head, you can use a clipper before the shaver, which will make the whole process much easier.
You can purchase a hair trimmer with a blade that is made of plastic or a stainless steel, which will last longer. Many are cordless, and some even come with an oil cleaning brush. This will help you keep your trimmer clean, reducing snags. Also, some of them come with self-sharpening blades.
There are some models that are designed specifically for trimming beards. In fact, the Wahl Clipper is a favorite of many barbers. It comes with three guards that are perfect for beards. One is a stubble-trimming guard, one is a sideburn-trimming guard, and the last one is a beard-trimming guard.
Most of these trimmers are easy to use at home. But, like any type of tool, you need to take some precautions before using them. Since they can be very dangerous, you should always be sure to keep your safety in mind when using these tools.
You should also consider how often you plan to shave or trim your hair. If you have a lot of beard or hair to cut, you may need to invest in more than one trimmer. For example, you might have to shave a few times a month, or you might need to maintain your hair in between shaves. If you are going to do these types of haircuts often, you should buy a trimmer that is more powerful than what you will need at home.
Whether you are looking for a professional-grade trimmer or a home model, you will need to pay attention to the size and type of guards. Blade guards can range from tiny to big, so it is important to choose the right guard to ensure that your hair is properly cut.When choosing a trimmer, make sure to look for a good quality one with a strong motor and a long battery life. It is also a good idea to look for models that have a number of length settings.
A variety of hair cutter blades are available to suit all types of hair. Some of them come with self-sharpening features, while others are oil-resistant. Make sure to check out a user review of a model you are considering before you purchase it.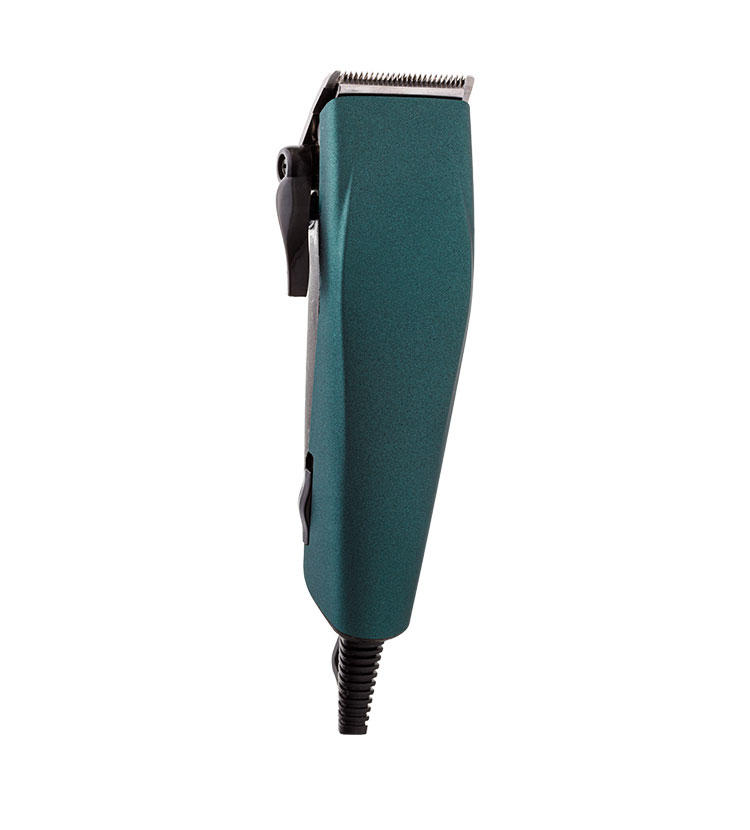 Professional Barber Clippers Head Trimmer
1.Stainless steel balde--super cutting performance, oiless for blades
2.Blade length setting 0.8-2.0mm, convenient and practical
3.Powerful AC copper coil motor with low noise
4.different length attachment comb(3/6/9/12mm) can catch different cutting length
5. Plenty accessories: oil, clean brush, comb and scssoris